Unrivaled quality. Unparalleled performance.
Years in development, Yenkro Adventure Rally Fairings have been designed from the ground up to withstand even the most unforgiving terrain and now the gen 2 kit takes it to the next level.
Battle-tested in conditions that only the Australian outback can muster, this fairing is a must for adventure riders from all corners of the globe.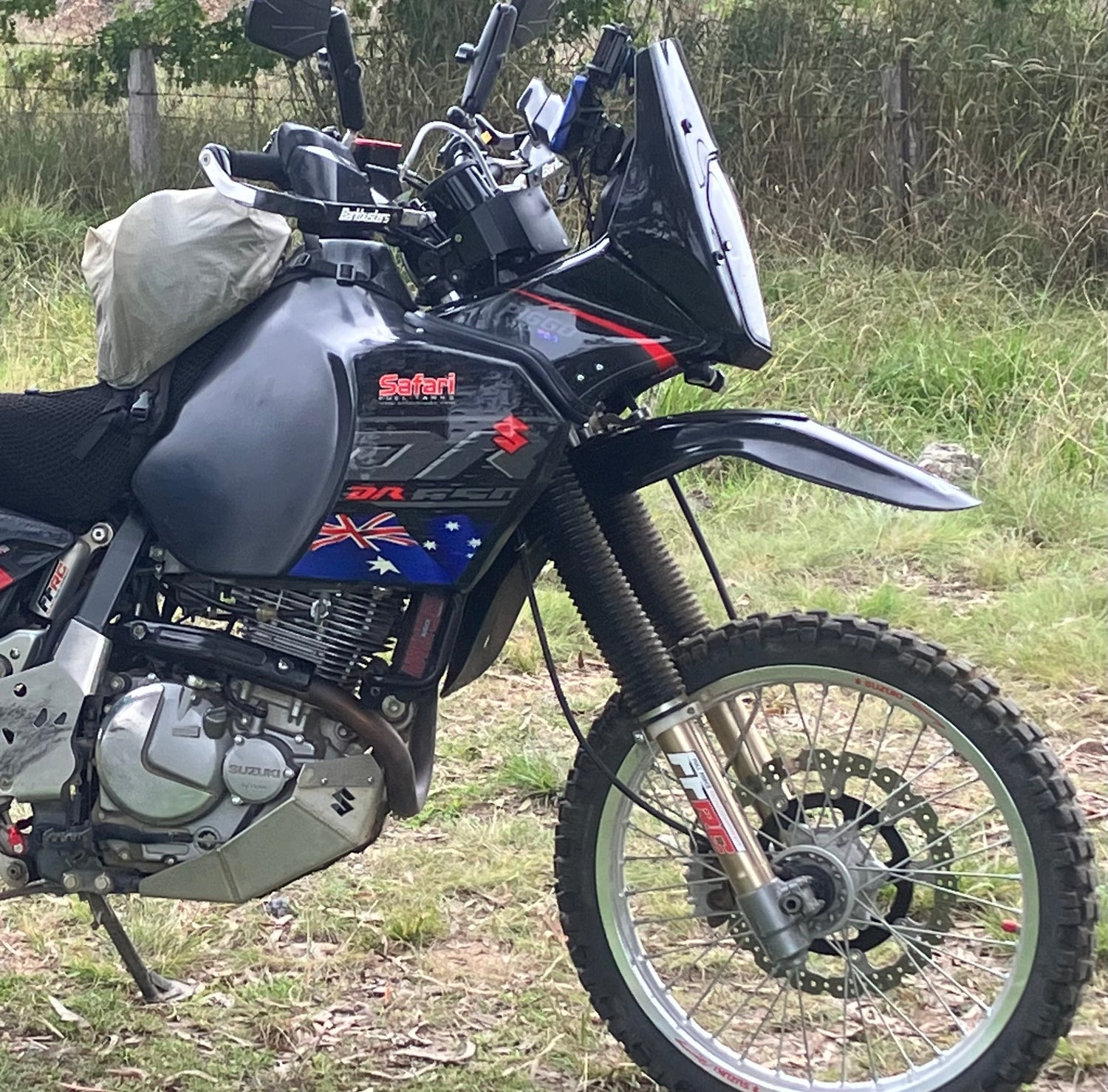 On the road
This fairing kit transforms the bike into a mile munching adventure weapon whilst still keeping it tough and nimble enough for the tighter trails.
The wind and weather protection this kit makes riding the bike at speed for prolonged periods a much more enjoyable experience. At the end of a day's riding you'll be amazed at how much better you feel having had the wind pressure removed from your body by the fairing.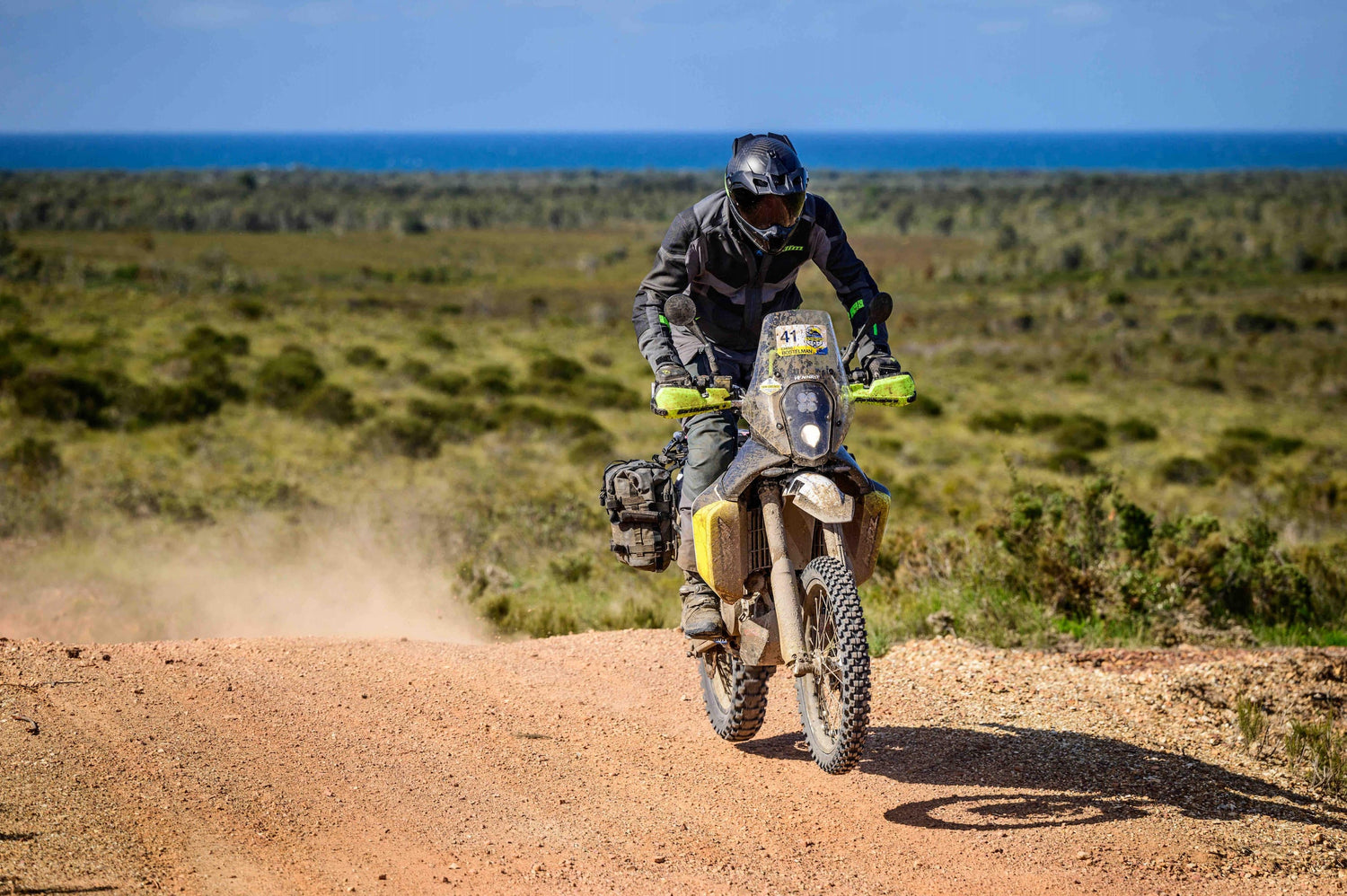 Dominate on the off-road
This fairing doesn't just improve the cruising style type adventure riding but with the extra wind deflection, and the added space to lean forward that a fork mounted screen doesn't allow, you can really get stuck in and attack the trail whilst doing your best Cyril Despres impression.
Its even handy for hiding behind whilst you bust through an overgrown single track (or whilst your mates throw roost at you).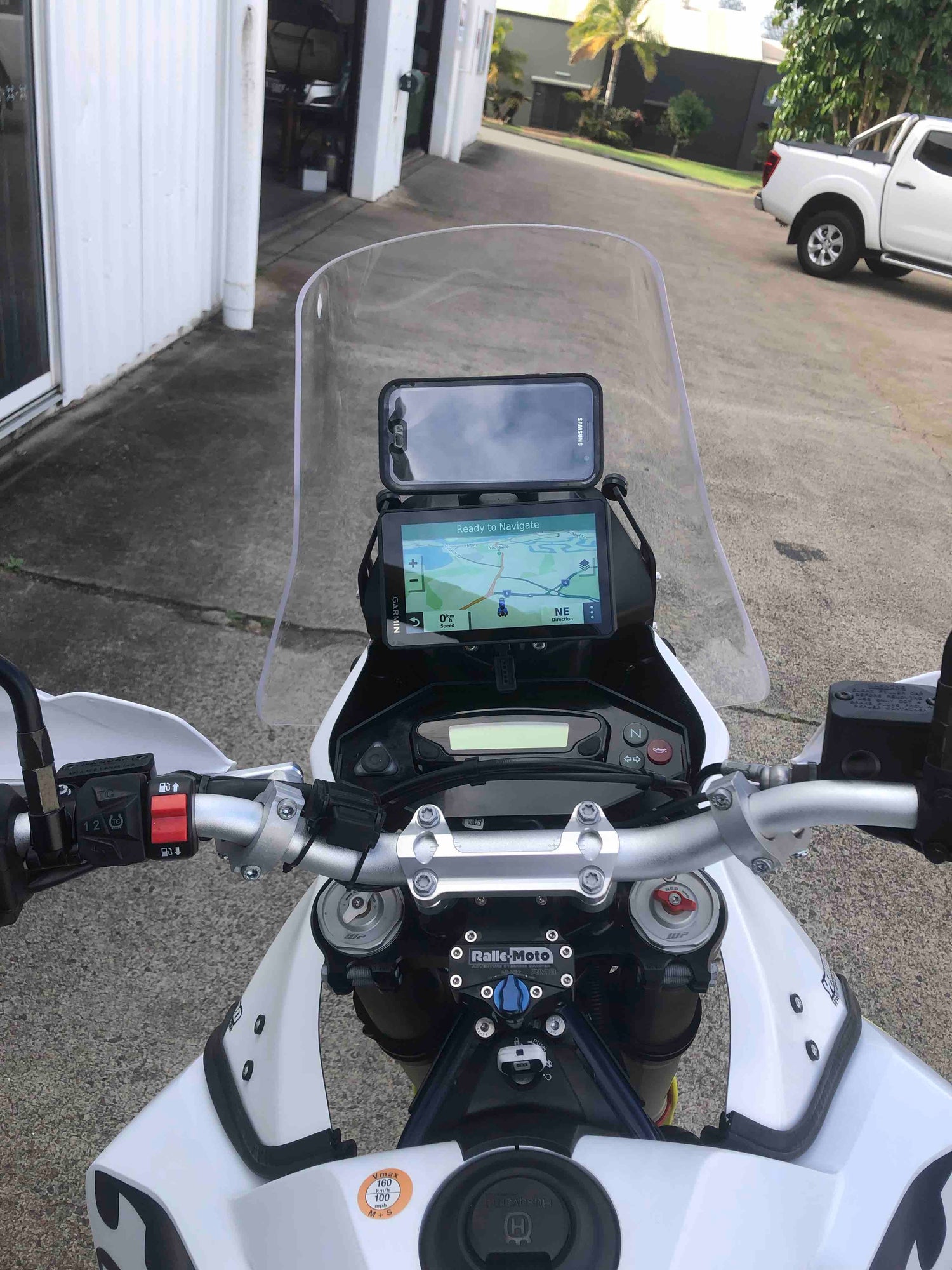 Reclaim your handlebars
Fitting the kit allows you to move your GPS and other accessories up on to the dash panel and into view. This clears the deck and frees up your once cluttered handle bars making GPS navigation on the move a much safer and less stressful exercise.
The kits also come with new speedo mounting brackets that bolt to the triple clamp to raise the speedo up into a better viewing position.
This bracket also doubles as a wiring tray keeping all your cables and connectors secure and out of harms way whilst keeping things neat and tidy.
SHOP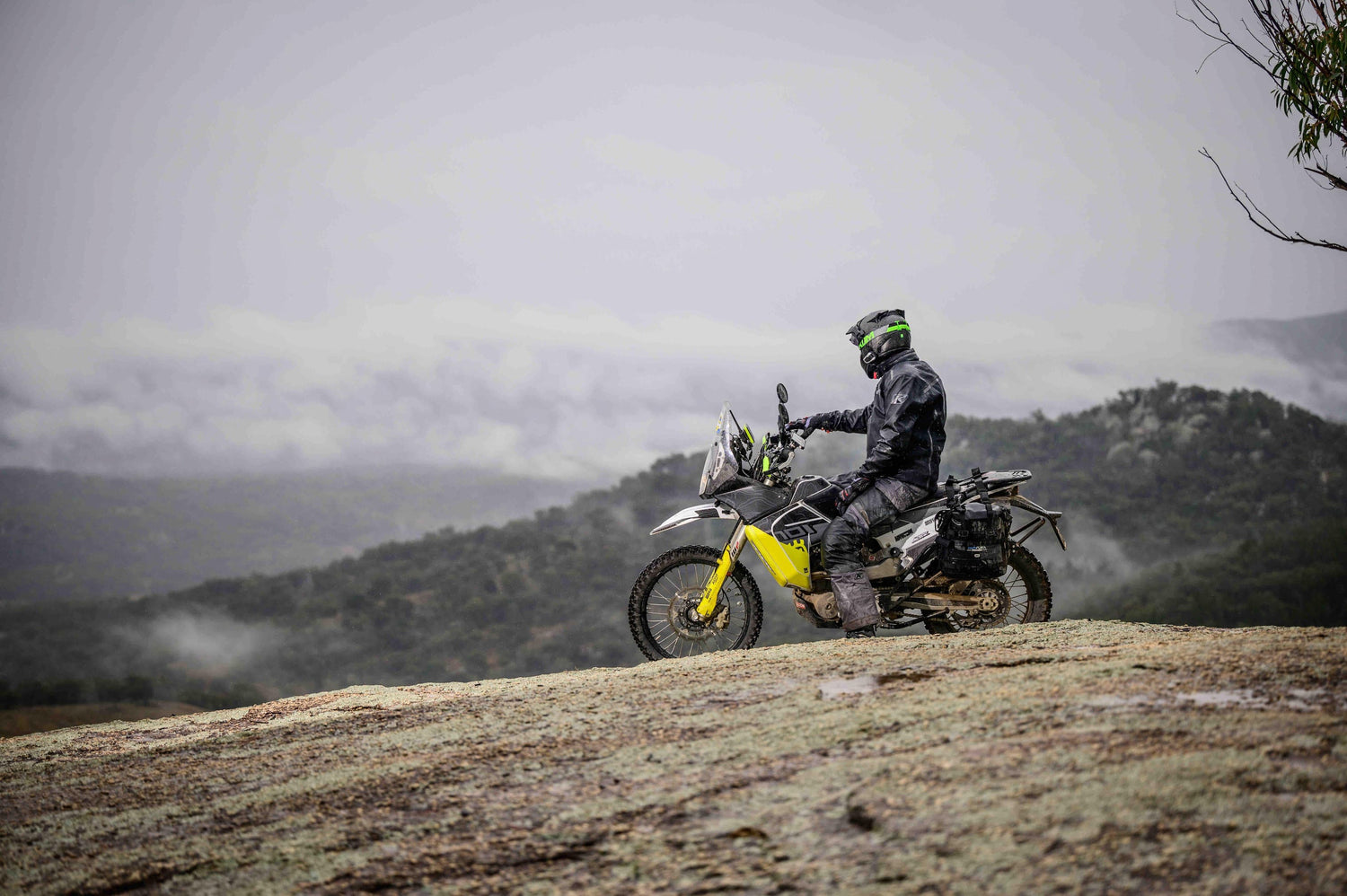 Improved handling
With the Suzuki bikes original setup the heavy stock headlight, heavy steel brackets, plastic shroud, screen, AUX lighting, GPS, charge sockets and any other accessories you might have can add up to a considerable amount of weight pulling on your steering.
With the Yenkro Rally Fairing Kit all that weight gets removed from your forks which allows the steering to do what it needs to do.
Most riders have reported surprising gains in the bikes handling and front end grip after they fitted the kit.